Are you ready for real change in your life?
The kind of change that is necessary to grow you into a better version of who you are right now?
Are you willing to identify and let go of what is holding you back from receiving a life that is better than any life you have ever known?
Are you willing to permanently change your current way of thinking in order to elevate your current experience of relationship, love, happiness and prosperity?
Are you willing to take action that demonstrates your belief in the change you want to see in your own life?
EPT™ LifeWorks Soul Spa offers an exquisite space where holistic emotional healing can Change Your Life For Good
Change your life in 3 days at the beach!
What Is Lifeworks Soul Spa Retreat?
Sometimes the change you need the most, starts with a change in environment.
Deb – Texas says… "I want to say thanks for helping me to overcome what I thought was going to be a lifetime of sadness."
Sharon – Kentucky says… "…the physical and emotional results were significant and have enabled me to experience a release/freedom unlike anything I've felt before."
Trish – Kentucky says…"I have been able to mend relationships with my family.  I have gotten rid of most if not all of my anger.  Just a sense of peace – overall a great growth process. Overall it was an incredible experience."
Tery Bigley says…"I had an amazing experience when I went to LifeWorks. Highly recommend going. It will change your life."
If you need:
A space where time stops for the beauty and wonder of your intentional soul healing.
A place where you get to give and receive at the same time.
A place to expand your perception of life as you know it.
A place to focus on manifesting changes you wish for.
A place to open up greater healing potential in you and everyone you touch.
Well then, EPT™ LifeWorks Soul Spa will change your life for good!
Important: If you are looking for a vacation, LifeWorks is not for you.
We created LifeWorks Soul Spa as a premium continuing education class where EPT™ practitioners heal their own stuff so they are better trained to help others heal.
Although most of the participants are EPT™ Practitioners: you don't have to be trained in EPT™ to participate. We allow a limited number of "guests" to participate in this incredible gathering of great EPT™Practitioners to experience the phenomenon of EPT™ in changing their own lives.
EPT™ LIFEWORKS SOUL SPA WILL CHANGE YOUR LIFE FOR GOOD!
Say YES

to a life that is awesome.
LifeWorks is not just a luxurious escape that includes healthy gourmet cuisine, a multimillion dollar beach house and an ocean view.
LifeWorks allows you the time and space you need to launch the phenomenal changes you wish for in your life.
LifeWorks offers a place of relaxation, reflection and radical personal transformation that has a ripple effect in every perspective in your life.
There is no faster, more enjoyable way to evoke this kind of growth in your life.
Are you done with the status quo?
Are you ready for a change?
It's time for LifeWorks!
Join with enlightened practitioners whose growth and development has been enhanced by EPT™.
Open yourself up to the possibilities of transformational healing, incredible new environments, unique learning experiences and amazing new friendships as you step into the EPT™ zone of healing at LifeWorks.
What Is It Like To Attend EPT Lifeworks Soul Spa Retreat?
Where you'll be staying for Lifeworks #51
The large luxury house is located in Destin, Florida. There's more than enough space for everyone at Lifeworks.
What you can expect from us
Privacy: What happens at LifeWorks, stays at LifeWorks.
Openness to listen to your needs: If there is something you need (special food or drink, a specific roommate,a personal item you forgot to bring, etc) during LifeWorks, we will do our very best to accommodate your need.

 

A luxurious, safe, loving and compassionate environment.
An exquisitely unique learning experience that is structured to heal and release what no longer serves you and to open space for you to create something brand new for your life.
What we expect from you
Be open and present for your healing and the healing of others.
Trust in the inevitable divine movement that always shows up at LifeWorks.
Be on time and participate in all your assigned individual and group healing sessions.
Collaborate with and support your assigned EPT™ practitioners and assigned groups.
Enjoy the beautiful environment and delicious food as a gracious amenity to the real transformational purpose of this retreat.
Want to know more?
"What happens on a Lifeworks retreat?"
LifeWorks begins at 7:00pm Friday evening and ends on Monday afternoon. Participants may arrive as early as Friday evening at 4:00 PM and may leave as late as Tuesday 10:00 AM.
As always, there is time scheduled for small group and large group healing as well as ample free time for you to rest and enjoy the pool, the beach or shopping.
"Who will I share a room with?"
The $1800 price is for double occupancy. If someone wants a guarantee of having a private room, we can arrange that for a premium price of $2800, just ask. We are conscientious about who we put together as roommates. If there is someone you don't want to room with, let us know in advance and we will accommodate you. If a room arrangement does not work out, the house is big enough for us to put you in a different room or there are also multiple comfy sofas to crash on.
"I'm a vegan. / I have special dietary needs."
Our menu is very clean and healthy. There are many gluten free and grain free options. Fresh fruit and veggies dominate the menu and our chef is attune to the special dietary needs of our participants.
"How do I get to the accommodation?"
Participants are responsible for getting from the airport to the house. We do our best to connect people who are arriving at the same time so they can share the cost of an airport shuttle to and from the beach house. If flying in, please fly into Ft. Walton Beach airport (VPS).
Still not sure if this exclusive transformational retreat is for you?
"I'm afraid I will spend $1800 and not benefit."
Making a financial commitment to improving your life is necessary to gain growth and development. Phenomenal healing does not happen for free.
"I'm beyond help. This won't work for me."
This is a common belief that keeps people from seeking healing. You have a limiting belief that is so ingrained that you can't see it. This limiting belief makes you feel stuck without any help. EPTworks™ is designed to quickly uncover your limiting beliefs and release them so you can move forward in your life.
"I'm afraid it will conflict with my spiritual or religious beliefs or I don't share in these beliefs."
EPTworks™ is designed to change emotional, physiological and neurological patterns of belief. This technique can be applied to any belief system and illicit positive change in your life experience.
"I don't have time to leave my work or family."
People who don't believe they have time are the ones who need Lifeworks the most. Removing yourself from your everyday stressful environment allows for a heightened healing potential for your life.
"I won't be able to participate or understand what is happening."
We have multiple skilled practitioners who are there to instruct, support and guide you through the EPTworks™ process.
"I won't fit in. I don't know anyone."
We love recommending for you to come with your BFF, however to be perfectly honest, our community environment is beyond welcoming and accepting of all people. Just know that you are here to be loved and we love you.
"I need privacy and alone time in groups."
This event is exclusive. We do not allow more than 16 participants to insure our schedule can allow time for personal reflection and or shopping. Rooms are assigned so that no more than 3 people share a bathroom. Spacious beach houses ranging in size from 4000-7000 sf provide ample space for everyone. The beach allows for personal escape as well.
"I'm afraid my life experiences, issues and faults will be harshly judged."
It is not uncommon to feel shame about your life experiences. Lifeworks is a safe place where you can release the shame and guilt of your past and gain acceptance to begin something brand new.
What past attendees are saying…
Madison Ott

 says…
LifeWorks changed my life. I'm so glad to have taken this first step into the wonderful healing world of EPT. I'm so thankful for all the amazing people that I was able to meet and learn from and of course the breath taking ocean views and sunsets. What a great way to start my EPT journey!
Megan Burch

 says…
After the work with my EPT Practitioner and LifeWorks, my Dad looked at me and said, "You don't even look like the same person".  (I've done nothing different physically, only EPT).  You would be surprised how often I hear that now.  People want to know what I've done. I signed up for the CPEP Program.
EPT has given me the family I always had wanted and the joy of connection with them as human beings as well as parents. Thank you all for helping me in my healing
Victoria Stuart

 says…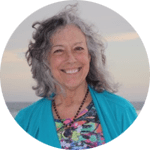 I think my very first LifeWorks was back in spring of 2004. I was a bit intimidated at first by the amazing healers around me. From intimidation, I moved to amazement. I worked on an issue of generational addiction and it was about a decade later that I came to realize that this issue had simply faded from all but one of the affected people. Addiction doesn't just disappear! But it did in my family. Of course LifeWorks isn't just about the miracles that can happen. It is about camaraderie, great food and love, love, love. The hours were long, and the learning and healing non-stop. When this kind of powerful healing happens, we develop a closeness , deep respect and appreciation for each other. I would attend every LifeWorks if I could. It is an amazing experience, a cleansing for the soul, a warming for the heart, nice sunshine, great food, and beautiful surroundings! If you ever get a chance, take it! You will remember your LifeWorks experience forever.
Cindy Albrect

 says…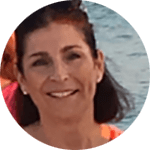 My experience with LifeWorks has brought me peace, clarity and direction with my challenging family situation; but the biggest change for me is knowing that EPT™ will always be there for me during life's most difficult times. I would say the best part of my LifeWorks experience is Dr. Cargioli's creative group healing. It's a give and take that is filled with loving facilitators and fellow peers. All have the same objective to heal the physical and emotional hurts of each group member one at a time. I would recommend this experience to any friends out there needing resolution to trauma, sadness and grief, or deep wounds that have a profound effect on your daily life.
Sandy Stearley

 says…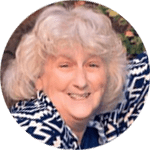 LifeWorks is a truly life changing event. It helped me to look at my emotions and my family's emotions on a much deeper level. I have a better understanding of where everyone is coming from. The love in my family flows a little better now. Linda is amazing with her healthy food and making sure we have what we need so we can focus on our healing. The love I feel from everyone at LifeWorks is so awesome. It truly is a healing place. We all feel safe to let go of the emotional conflicts that are holding us back. This is the greatest thing I have ever done for myself. I want my friends and family to feel the healing power of a LifeWorks. I have never been a beach person but I love feeling the energy from the ocean. My healing wasn't where I thought I was going, it was so much deeper and better.
Chanelle Wilson

 says…
LifeWorks is a Life Saver!! After attending my first LifeWorks, where I worked on my financial blocks, my business grew 60%!!! I have now attended 4 LifeWorks retreats and have come to expect a shift FOR GOOD every time I come home from one. It has allowed me to help family members who can't attend by representing their healing needs. In addition to helping my people back home, I love getting to help the other participants with their goals! There is a bonding with the other participants that continues even after the retreat. I have also brought home amazing recipes from the healthy foods they prepare while there. I can't wait for the next one!!
Once you experience EPTworks™, you will be amazed how it provides instant clarity, healing, guidance and intuitive insight for all of life's family, relationship, health, financial and business challenges.
It's really easy to reserve your spot, simply purchase a ticket to an upcoming Lifeworks event.
Luxury Beach Homes come in various sizes so we have limited spots for registration and they fill up fast. Average size of LifeWorks is 10 to 18 participants.
Secure your reservation today and relax because everything is about to get a whole lot easier!   
You don't have to be an EPT™ Practitioner to come to LifeWorks.
Are you a student? If you are an existing student, please login and purchase a Student Ticket.
How does the enrollment process work?
Pay for a Lifeworks general event ticket.
Then look for your email confirmation and receipt.
Finally an EPTworks™ representative will then contact you to give you all the juicy details you need to know about exactly when to arrive, details on transportation from the airport to the house, what to bring and the healing intentions worksheet you will need to fill out and return to us before Lifeworks.
Choose PayPal Credit
Get no interest if paid in full in 6 months. Interest will be charged to your account from the purchase date if the balance is not paid in full within the promotional period. Minimum monthly payments required. Subject to credit approval. See offer details.