Do you have painful family issues you would love to heal but have no idea how?
Is your life running faster than you are; leaving a load of emotional stress in you and your family?
Are you struggling with health problems caused by an emotional mess in your life?
Do you just need a break from "life as you know it" to relax, breathe in ocean air and recharge your battery?
EPT™ LifeWorks Soul Spa offers an exquisite space where holistic emotional healing can Change Your Life For Good
Change your life in 3 days at the beach!
EPT™ LifeWorks Soul Spa is the prescription you've been looking for. I know what it's like to feel stuck in life, worn out and run over trying to meet everyone else's demands while my own needs for rest and healing get put on the back burner.
I created the LifeWorks Soul Spa as a premium continuing education class where EPT™ practitioners heal their own stuff so they are better trained to heal others.
Although most of my participants are EPT™ Practitioners: you don't have to be trained in EPT™ to participate. I allow a limited number of "guests" to participate in this incredible gathering of great healers to experience the phenomenon of EPT™ healing in their lives.
EPT™ LifeWorks Soul Spa will change your life for good!
Say YES

to a life that is awesome.
You will love escaping to an environment of unconditional love and support.
You will witness and participate in phenomenal healing for yourself, your family and others.
You will experience a transformation that opens your heart to loving more than you ever imagined possible.
At LifeWorks Soul Spa you will get…
Luxurious Accommodations which gives you maximum comfort and relaxation!
Linda Cs Healthy Gourmet Cuisine so you get to learn how easy it is to eat and prepare delicious nutritional meals.
A spectacular beach setting that will lift your soul and calm your spirit and help you to connect you to who you really want to be now.
To join in with Enlightened Practitioners whose growth and development has been enhanced by EPTworks™, opening you up to the possibilities of amazing friendships as you embark on your journey of self discovery.
Still not sure if this exclusive healing retreat if for you?
"I'm afraid I will spend $1800 and not benefit."
Making a financial commitment to improving your life is necessary to gain growth and development. Phenomenal healing does not happen for free.
"I'm beyond help. This won't work for me."
This is a common belief that keeps people from seeking healing. You have a limiting belief that is so ingrained that you can't see it. This limiting belief makes you feel stuck without any help. EPTworks™ is designed to quickly uncover your limiting beliefs and release them so you can move forward in your life.
"I'm afraid it will conflict with my spiritual or religious beliefs or I don't share in these beliefs."
EPTworks™ is designed to change emotional, physiological and neurological patterns of belief. This technique can be applied to any belief system and illicit positive change in your life experience.
"I don't have time to leave my work or family."
People who don't believe they have time are the ones who need Lifeworks the most. Removing yourself from your everyday stressful environment allows for a heightened healing potential for your life.
"I won't be able to participate or understand what is happening."
We have multiple skilled practitioners who are there to instruct, support and guide you through the EPTworks™ process.
"I won't fit in. I don't know anyone."
We love recommending for you to come with your BFF, however to be perfectly honest, our community environment is beyond welcoming and accepting of all people. Just know that you are here to be loved and we love you.
"I need privacy and alone time in groups."
This event is exclusive. We do not allow more than 12 participants to insure our schedule can allow time for personal reflection and or shopping. Rooms are assigned no more than 2 people per room. Spacious beach houses ranging in size from 4000-7000 sf provide ample space for everyone. The beach allows for personal escape as well.
"I'm afraid my life experiences, issues and faults will be harshly judged."
It is not uncommon to feel shame about your life experiences. Lifeworks is a safe place where you can release the shame and guilt of your past and gain acceptance to begin something brand new.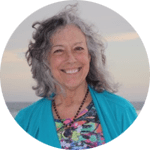 I think my very first LifeWorks was back in spring of 2004. I was a bit intimidated at first by the amazing healers around me. From intimidation, I moved to amazement. I worked on an issue of generational addiction and it was about a decade later that I came to realize that this issue had simply faded from all but one of the affected people. Addiction doesn't just disappear! But it did in my family. Of course LifeWorks isn't just about the miracles that can happen. It is about camaraderie, great food and love, love, love. The hours were long, and the learning and healing non-stop. When this kind of powerful healing happens, we develop a closeness , deep respect and appreciation for each other.  I would attend every LifeWorks if I could. It is an amazing experience, a cleansing for the soul, a warming for the heart, nice sunshine, great food, and beautiful surroundings! If you ever get a chance, take it! You will remember your LifeWorks experience forever.
– Victoria Stuart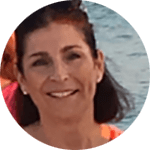 My experience with LifeWorks has brought me peace, clarity and direction with my challenging family situation; but the biggest change for me is knowing that EPT™ will always be there for me during life's most difficult times. I would say the best part of my LifeWorks experience is Dr. Cargioli's creative group healing. It's a give and take that is filled with loving facilitators and fellow peers. All have the same objective to heal the physical and emotional hurts of each group member one at a time. I would recommend this experience to any friends out there needing resolution to trauma, sadness and grief, or deep wounds that have a profound effect on your daily life.
– Cindy Albrect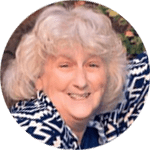 LifeWorks is a truly life changing event. It helped me to look at my emotions and my family's emotions on a much deeper level. I have a better understanding of where everyone is coming from. The love in my family flows a little better now. Linda is amazing with her healthy food and making sure we have what we need so we can focus on our healing. The love I feel from everyone at LifeWorks is so awesome. It truly is a healing place. We all feel safe to let go of the emotional conflicts that are holding us back. This is the greatest thing I have ever done for myself. I want my friends and family to feel the healing power of a LifeWorks. I have never been a beach person but I love feeling the energy from the ocean. My healing wasn't where I thought I was going, it was so much deeper and better.
– Sandy Stearley
Our EPTworks™ LifeWorks Guarantee
If you don't agree that LifeWorks Soul Spa  is an amazing adventure in love, energy healing and forgiveness that is helpful to your life; just let us know within 7 days of your experience and we will refund 100% of the money you paid EPTworks™ to be there.
It's really easy to reserve your spot, simply purchase a General Ticket to an upcoming Lifeworks event.
With only 18 available spots for registration they fill up fast! Secure your reservation today and relax because everything is about to get a whole lot easier!
How does the enrolment process work?
Pay for a Lifeworks general event ticket.
Then look for your email confirmation and receipt.
Finally an EPTworks™ representative will then contact you to give you all the juicy details you need to know about exactly when to arrive, details on transportation from the airport to the house, what to bring and the healing intentions worksheet you will need to fill out and return to us before Lifeworks.